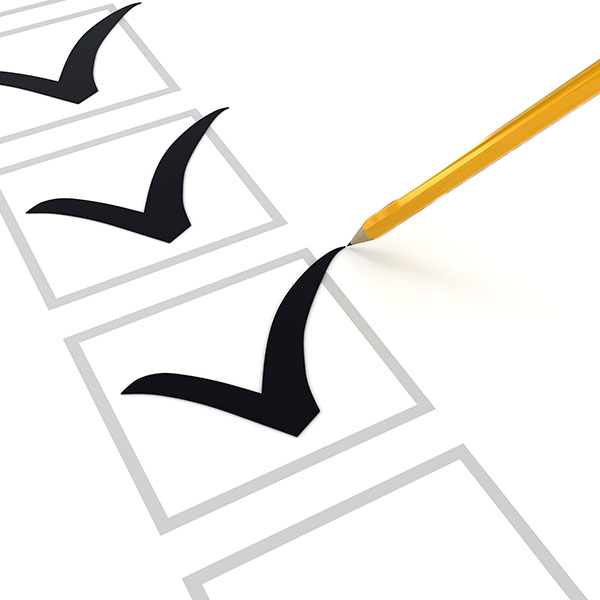 At Climate Masters, Inc. Heating and Cooling we strive for 100% satisfaction in everything we do. We value your opinion and invite you to tell us and others about your experience with us. Please take a few moments to tell us what you think by leaving us a review here on our website or on any of these popular review sites or social networks.
Read what other customers have said about us.

All trademarks or brands on this page are registered by their respective owner and are not affiliated with our company, nor do they endorse or sponsor our products or services.
Reviews of
Climate Masters, Inc. Heating and Cooling
(Based on 14 rated reviews)
29-Jul-2020
Product or service reviewed: new HVAC
Great company - answered all of my questions (and there were many!) and did a great job with installation of a new AC unit. We received excellent service and would recommend this company highly.
Allison
Webster Groves, MO
24-Jul-2020
Product or service reviewed: Carrier minisplit
Wonderful company. Personable and knowledgable employees. Cleaned up after installation. Couldn't ask for anything more.
Nanette Magnan
Saint Louis, MO
02-Jul-2020
Product or service reviewed: New Carrier AC
This is our second time with business with Climate Master . The first time was in 1993 when they installed the AC in our almost century old home... That is 27 years with the same AC! Of course we called Climate Master when we needed to replace our old AC. Scott was wonderful, courteous, and totally professional. We could not be happier with the service and products we received. Mel and Alice Serrano
Mel and Alice Serrano
Brentwood, Missouri
03-Jun-2020
Product or service reviewed: New HVAC system
After a month (during early Covid19) of finding companies with experience in HVAC in historic homes, we settled on Climate Masters. Tom spent a lot of time crawling around small attic spaces,etc before coming up with a sound detailed bid. It was also the lowest. He really seemed interested in getting our problems fixed within the constraints of stone walls, old pipes, etc. The crew arrived on time every morning, cleaned up ever afternoon and were friendly and polite. We often didn't know they were in the house unless we checked for their Climate Masters truck. We recommend them!
12-May-2020
Product or service reviewed: AC System
This would be the second home in which I have used Climate Masters to install a new AC System installed in. Although I had several bids on the work I was relieved that theirs was the lowest. I figured I was going to use them anyway. The old system was removed and the new one installed in the time frame they promised. Workers were seasoned professionals and well skilled for the job at hand. I have always been pleased with Climate Masters.
Tim Wommack
Saint Louis, Missouri
09-May-2020
Product or service reviewed: Air Conditioner Replacement
What great work these guys did! Climate Masters installed my system years ago, and they did a great job installing the replacement system this time too! When Scott finished up, you couldn't tell that they had been here, other than a new and quieter system!I know that when it gets hot this summer, I'll be glad I had my AC replaced this year!
06-Feb-2020
Product or service reviewed: Furnace replacement
Everyone at Climate Masters was helpful and very responsive to our needs when our old furnace broke during cold weather. They made sure we had a new furnace -- faster than expected. We've used Climate Masters for 30 years, and will continue to call them for our furnace and air-conditioning service.
22-Oct-2019
Product or service reviewed: Air Conditioner, Furnace
A/C unit went on the fritz late in the season. Having endured 3 floods over the summer. I was not in the mood for more bureaucracy. Climate Masters arrived on the scene, pronounced the unit "out of it's pain" and provided me with a date/time for installation of a new unit. That date came, they were on time and completed the installation without delay. Kept the area clean and took away the debris. The unit is working as expected. Climate Masters treats me (the homeowner) with respect never talking down to me nor taking advantage of the face I am not well versed in the HVAC language. The technician was superb, the price reasonable and t he service was great. They have been my salvation for several years and I'll continue to rave about them. Jon in Kirkwood
15-Oct-2019
Product or service reviewed: HE AC and Furnace and whole house ducting
Our home was built in the Holly Hills area in the 1930's before central air or forced air heating were common. We choose Climate Master's to upgrade our heating/cooling in part based upon their willingness to work with us. They devoted a considerable amount of time and provided several design recommendations which helped us to understand the possibilities available while enhancing the beauty and value of our home. It required a number of planning visits, design revisions, and ducting workarounds. During and after the install they lived up to their promise of customer satisfaction. The professionals worked with us before, during and after the install of our high efficiency AC and furnace. If living comfort and enhancement of your home's value are important to you, we highly recommend you choose Climate Master's as your heating/cooling professionals.
19-Feb-2016
We have a large, older home, and heating and cooling it have always been a challenge. We have had twined furnaces and air conditioning units since we moved in over 30 years ago and always had trouble balancing them. Finally, as they had aged, we had to replace them and sought help from several contractors. We selected Climate Masters after talking with past customers and friends who had used your services. And the pricing was very comparable. Our new units have been in place for almost four months and we have experienced a very strange winter - highs and lows, but this is St. Louis. Our new hybrid systems have worked well. It - the air flow - is a little different than what we had been used to, but we have been very comfortable. White it is hard to judge costs on such a short basis, and we have not encountered hot weather yet, our bills seem to be lower. That is a good outcome. A word about your installer - WOW! Scott is a marvel. I didn't mention that we actually had three units installed, one for an addition. He is a master craftsman, I want to take visitors down to see how neatly and cleverly he made the installation. He was terribly clean, and cooperative in explaining what he was doing. We hardly knew that he was here. He is a great asset to your firm. We have had some adjustments on the thermostats and Carl, your Service Manager, had been very responsive and helpful in explaining what he was doing and asked for our feedback on the results. Again your company has performed to all our expectations. We are delighted that we chose Climate Masters. You are a good group to do business with.
21-Aug-2014
I wanted to thank you and your team for all the work over the past few days. Andrew and Mike did a great job on Tuesday removing and re-installing the complete HVAC system for our house and then handled the issues at the end of the day with the customer "first in mind". They patched the system to allow us to have AC threw-out the night to allow us to get by. Carl and Judy then immediately followed up the next day to make sure we got the proper repairs scheduled ASAP, which was planned to be Friday. Then when I found out Thursday morning additional water leakage was occurring, they immediately scheduled Wes to come out that afternoon and he did a great job replacing the needed parts to get us back up and running. As proof, I am comfortably sitting here at my desk writing this email while it continues to heat up outside, and will only get hotter over the weekend! Again thank you to you and your team for doing a great job and please make sure to extend my utmost gratitude to all involved... this was truly a team effort!
02-Apr-2009
As always, thank you for the excellent services of you and your staff of the technician who diagnosed the ac problem, Wes, the installers, Scott and his assistant. It is always such a pleasure to work with your company. I never have to worry about the accuracy of the work, everyone is so informative in a language even I can understand and the respect that the staff shows for my home and belongings is outstanding. Your choice of employees is commendable and , I am certain, that their contribution to maintaining the reputation of the company you have established is very apparent and appreciated by you. These major expenses never come at a good time but your generous " allowances" and careful research of what would work best for us has made it much more tolerable... along with good old Uncle Sam's tax return. Better that you and your employees get it than some of the other alternatives. God bless and thank you, thank you.
03-Sep-2003
Product or service reviewed: Whisper Soft System
Very happy with replacement of Space Pack system with Whisper Soft System. Installers (Scott & Chuck) were extremely good, keeping house clean each day, and helpful (answered all my questions when I asked). Although a/c hasn't been used because of cool weather, new heat is extremely quiet. Overall air flow is greatly improved over old system. Very pleased with installation.
Very Impressed and Grateful
Our A/C went out on Friday night, July 6, during the middle of that heat wave. We have a service contract with you, and we called and left a message that night. We were very impressed—and grateful! – that your service manager called first thing in the morning and you had a technician out by noon. He diagnosed and fixed the problem quickly, and our A/C has been running perfectly ever since then. Really great service! Thanks again.