Affton MO AC Installation | Trusted Cooling System Replacements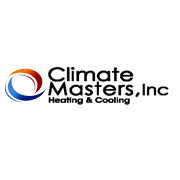 When the weather becomes oppressively hot, we are often forced to depend on our trusty AC unit. The steamy summertime weather tends to stick around just long enough, making it unbearable without a proper cooling system in place. But what to do when your trustworthy AC doesn't work as optimally as required.
The AC system in your home can cause many headaches, but the choice for an upgrade is just as tricky. As a homeowner, how will you decide when it's time to say goodbye? Deciding if and when to upgrade the air conditioning unit is also tricky. Simple. There are clear signals that tell you whether or not it's the time.
We can help you.
Multiple scenarios might spell out the need for a cooling system replacement, namely:
1. Your system is more than one decade old
2. You have to undertake frequent repairs for your system.
3. You may experience different temperatures in your home. Some areas in the house are cooler, while some are warmer.
4. Your energy bills are way more than normal.
5. Your system is outdated and uses R22 refrigerant, which has been phased out.
Air Conditioner Installs and Replacements You Can Trust
If you notice any of the above warning signs, it is essential that you give us a call as soon as possible. The sooner a problem is attended to, the smaller the fix will be.
At our company, we value your satisfaction and comfort above all else. For this reason, we will do anything in our power to provide you with the best service. No matter the size of the project, we will not leave until we are satisfied that the issue will not surface again.
Our technicians genuinely care about your happiness. If you are searching for a team of honest, reliable, and trustworthy HVAC experts, look no further than us.
Need Your Air Conditioning Installed or Replaced? Call Our Team!
Don't settle for a broken or inefficient system. Call us today and get your home feeling like you want it. Whether it's AC installation, maintenance, or emergency services that are needed—our team will have everything fixed ASAP and leave you with peace of mind.