University City MO AC Installation | Trusted Cooling System Replacements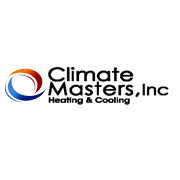 Summers in this area can be incredibly hot and oppressive. If you and your family struggle with the heat, you are likely to turn to your AC system for comfort. However, even the most expensive units on the market will eventually experience technical difficulties.
This is where we come in. Our technicians have been in the business for many years, making them the perfect crew for any job. No matter what may be preventing your AC system from providing you with cool air, we will have the problem resolved in no time at all.
Air Conditioner Installs and Replacements You Can Trust
If you notice any of the above warning signs, it is essential that you give us a call as soon as possible. The sooner a problem is attended to, the smaller the fix will be.
At our company, we value your satisfaction and comfort above all else. For this reason, we will do anything in our power to provide you with the best service. No matter the size of the project, we will not leave until we are satisfied that the issue will not surface again.
Our technicians genuinely care about your happiness. If you are searching for a team of honest, reliable, and trustworthy HVAC experts, look no further than us.
Need Your Air Conditioning Installed or Replaced? Call Our Team!
After restoring your faulty unit, we highly recommend that you go about maintaining the system so that it does not require extensive repair again in the near future. For this reason, we will offer valuable advice on how to look after your system and prevent unnecessary breakdowns.
If we believe that your AC unit is unable to be repaired, we will provide you with a list of great replacements to consider. There are a number of benefits that come with replacing your faulty system:
Save money. In the long run, having an efficient system will save you money on your energy bill every month.
Enjoy peace and quiet. Modern units are generally much quieter than older systems.
You won't have to worry about constant breakdowns. By replacing your faulty unit, you will no longer have to worry about calling in an HVAC pro to restore any issues or problems.
Over the years, we have helped hundreds of homeowners restore their AC units. Fortunately, repairing or replacing your faulty unit does not have to be a hassle. If you give us a call, we will be on the job in no time at all.