Webster Groves MO AC Repair | Top Cooling Unit Maintenance Service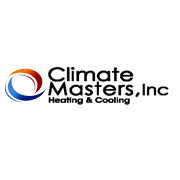 The heat in the middle of a hot summer night can be unbearable. You probably won't lose much sleep because you'll just sweat it out and continue sleeping. But once morning comes around and your house starts to get hotter, all that begins to change fast.
Are you feeling the unusual heat in your home? You are not alone! This summer, we are working around the clock to serve our customers and keep their homes cool. With so many people looking for help this season, it may feel like there aren't enough hours in a day. Don't worry; even nights and weekends count as "work time!" We will respond quickly to the issue raised when you need us most, evenings or weekends included.
AC Maintenance and Tune-Ups | Keep The Cool Going Strong
When it comes down to getting good service on an HVAC system, there is a significant gap between most contractors out there today. Many of them are willing to apply some simple fixes without actually looking into what might be wrong with your machine—but these kinds of things won't last forever. It may seem like it is working well now (and you probably don't want that with your system).
We are the only company that thinks about your cooling unit beyond just fixing it. We want to know why you need a replacement and how we can help stop this from happening again in the future. When we identify the root cause of your system, our team will correct it and ensure that all features are working as intended. We won't exaggerate what is happening with your product to make you spend more money than necessary on repairs. Suppose a repair or replacement would be cheaper for long-term usage in terms of cost-efficiency. In that case, this option may be available depending on current market conditions at the time of diagnosis/repair procedures. Regardless, we always work with integrity, so customer satisfaction remains high during any interaction related to these services.
Don't Lose Your Cool | Call For AC Repairs
If you are looking to install a new HVAC system, now is the perfect chance. We have been serving customers for a long time. Let us help you keep cool at home or in your business. Call our team today to schedule an appointment, or contact us online, and we will get back to you as soon as possible.
Climate Masters Heating and Cooling
8027 Big Bend Blvd, Webster Groves, MO 63119
314-968-8383