Heat Pump Repair Richmond Heights MO | Trusted Replacements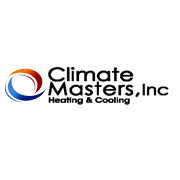 Heats pumps offer the versatility of delivering both warm and cold air. For this reason, they can be used during all times of the year, making them an incredibly important HVAC system.
In order to have you and your family covered year-round, it is vital that you have a team of HVAC experts on your side to handle any issues that your heat pump may encounter. From minor fixes to replacement jobs, we are the perfect company to call.
Our technicians have been in the business for many years, making us incredibly reliable and trustworthy. More so, you will struggle to find a company that is as enthusiastic as us when it comes to providing our clients with the best service possible.
Reliable Heat Pump Installation and Maintenance Near You
Your heat pump system is your best ally when it comes to staying warm in the winter and cool during summer. While your heat pump will help keep you stay comfortable during the hot and cold seasons, no system is immune to repairs. For example, if a new furnace or an old one malfunctions, it cannot provide adequate heating or cooling.
Having your heat pump unit run incorrectly is a nightmare. It's uncomfortable to sit in, and it can be costly for you if the temperatures rise outside. Our tune-up and check-up services will ensure that this doesn't happen. Restoring your home comfort won't take long at all with us: we'll have everything back to normal before you know it, so there's no need to worry about anything else anymore. Because with our reliable service on hand, nothing bad could ever happen again.
Need Your Heat Pump Fixed or Installed? Call Our Nearby Experts!
If you are looking for trusted heating professionals to restore your faulty heat pump, we are the perfect choice. Customer satisfaction is always our number one priority, meaning that we will do anything in our power to get the job done right.
To make a booking, simply give us a call today! We will be on the job as soon as possible in order to restore you and your family's comfort.