Air Quality Testing Webster Groves MO | Reliable IAQ Systems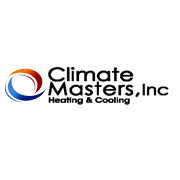 Our company offers an often lesser-known or ignored service in the form of conducting an air test and purification process of your home or business. This is extremely important as ensuring your home environment has a clean air supply will keep your household a healthy one.

In combination with this service, our systems will help to remove potentially health-harming pollutants such as dander, mold, mildew, dust mites, and second-hand smoke. All of these pollutants might seem harmless at first or in small quantities, but they can very quickly cause a host of health issues if not resolved and addressed.

For this important reason, our HVACs services come with a variety of purification options available to you to help keep the home environment clean. Our goal of ensuring your home is safe and healthy has led us to refine our air testing and cleaning equipment over the years to provide you with the most efficient purification process.
Top-Rated Indoor Air Quality Testers Near You
Having the air quality of your home tested will detect various pollutants in the environment that could aggravate people with existing allergies or asthma or even create new health concerns for your household. Because this is an important and serious issue, you must always make sure to hire qualified and experienced people to conduct the tests.

As with most things, you can purchase a do-it-yourself home testing kit; however, it is always recommendable and advantageous to hire a professional instead. The main advantage is that an experienced professional will know exactly what to do and what to look out for when looking for harmful pollutants within the home. Building on that, there is also a score of toxic contaminants that the average home kit will not pick up.

An added benefit of having a professional over to do the inspection is that they will tell you what needs to be done to resolve any problems and the costs associated with it. Overall, the benefits of keeping your home safe far outweigh any added charges related to the testing process.
Need Your Indoor Home Air Quality Tested and Improved? Call Today!
Ensuring the continued safety and health of our customers is a point of pride for our company. As such, we never stop training or learning as we keep up to date with the latest news and technologies within the field of air purification.

The inspections our teams conduct are guaranteed to be thorough and proficient, providing you with a range of options you can choose for the most effective air purifying solutions from the best equipment available. Our technicians will perform with you every step of the way to ensure you and your family live in a home that is safe, healthy, and comfortable.
Climate Masters Heating and Cooling
8027 Big Bend Blvd, Webster Groves, MO 63119
314-968-8383