Affton MO AC Repair | Top Cooling Unit Maintenance Service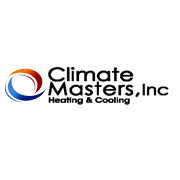 The heat in the middle of a hot summer night can be unbearable. You probably won't lose much sleep because you'll just sweat it out and continue sleeping. But once morning comes around and your house starts to get hotter, all that begins to change fast.
Are you feeling the unusual heat in your home? You are not alone! This summer, we are working around the clock to serve our customers and keep their homes cool. With so many people looking for help this season, it may feel like there aren't enough hours in a day. Don't worry; even nights and weekends count as "work time!" We will respond quickly to the issue raised when you need us most, evenings or weekends included.
AC Maintenance and Tune-Ups | Keep The Cool Going Strong
There is a massive difference in the quality of work provided by the different HVAC companies. Unlike most companies, we will not leave a job unless we are fully confident that you and your family are satisfied. Whether that means restoring a faulty unit or making a replacement - we will have you covered.
At our company, our process is very simple. Before making any changes to your unit, we ensure that we know exactly what the problem is and what has caused it. Once we have gotten to the bottom of the issue, our technicians will make the necessary adjustments.
If you are searching for a team of honest and trustworthy HVAC experts, look no further than us. With plenty of experience behind our name, we are fully confident that we will be able to handle any problem that you may throw at us.
Don't Lose Your Cool | Call For AC Repairs
If you are looking to install a new HVAC system, now is the perfect chance. We have been serving customers for a long time. Let us help you keep cool at home or in your business. Call our team today to schedule an appointment, or contact us online, and we will get back to you as soon as possible.