Heat Pump Repair University City MO | Trusted Replacements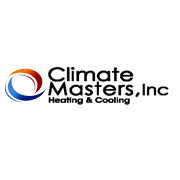 Heats pumps offer the versatility of delivering both warm and cold air. For this reason, they can be used during all times of the year, making them an incredibly important HVAC system.
In order to have you and your family covered year-round, it is vital that you have a team of HVAC experts on your side to handle any issues that your heat pump may encounter. From minor fixes to replacement jobs, we are the perfect company to call.
Our technicians have been in the business for many years, making us incredibly reliable and trustworthy. More so, you will struggle to find a company that is as enthusiastic as us when it comes to providing our clients with the best service possible.
Reliable Heat Pump Installation and Maintenance Near You
When temperatures begin changing, you will turn to your heat pump for comfort. However, if your system is down for whatever reason, you can turn to us.
Over the years, we have helped hundreds of homeowners restore their faulty units. With our reliable and trustworthy tune-up services, your unit will be up and running again in no time at all. On top of this, we will have the job done as quickly as possible, ensuring that you and your family's comfort is restored in next to no time.
Need Your Heat Pump Fixed or Installed? Call Our Nearby Experts!
If you are looking for trusted heating professionals to restore your faulty heat pump, we are the perfect choice. Customer satisfaction is always our number one priority, meaning that we will do anything in our power to get the job done right.
To make a booking, simply give us a call today! We will be on the job as soon as possible in order to restore you and your family's comfort.