Heat Pump Repair Webster Groves MO| Trusted Replacements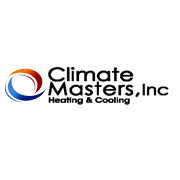 When it is about keeping your home comfortable throughout every season, nothing beats a heat pump. Whether you're looking for that cozy warmth in the winter or relief from summer's sweltering humidity, these systems are always up to the task. We know how important your heating and cooling system is for comfort, which is why we recommend making it a priority to inspect them as soon as possible. Our quick heat pump services will have you back in warmth so that everyone can get some much-needed rest from the cold weather.
Our company's reliable, experienced technicians have extensive knowledge of the various types of heating systems and are here to assist you in zeroing on one that will suit your home. If you have problems with your air or water source system, we're the people to call. We've worked on countless systems and are confident that our team can fix yours in no time.
Reliable Heat Pump Installation and Maintenance Near You
Your heat pump system is your best ally when it comes to staying warm in the winter and cool during summer. While your heat pump will help keep you stay comfortable during the hot and cold seasons, no system is immune to repairs. For example, if a new furnace or an old one malfunctions, it cannot provide adequate heating or cooling.
Having your heat pump unit run incorrectly is a nightmare. It's uncomfortable to sit in, and it can be costly for you if the temperatures rise outside. Our tune-up and check-up services will ensure that this doesn't happen. Restoring your home comfort won't take long at all with us: we'll have everything back to normal before you know it, so there's no need to worry about anything else anymore. Because with our reliable service on hand, nothing bad could ever happen again.
Need Your Heat Pump Fixed or Installed? Call Our Nearby Experts!
As a company that has been established for many years, we have gained the trust of our loyal customers. They are consistently coming back to us because quality and customer satisfaction come first in all of our projects, whether it's residential or commercial heating services. Thanks to their consistent feedback, which includes 5-star reviews online, we continue working hard every day with one goal: making more people happy by completing an exceptional job so you can become another satisfied client!
Climate Masters Heating and Cooling
8027 Big Bend Blvd, Webster Groves, MO 63119
314-968-8383