Ductless Mini Split Installations Webster Groves MO | Top Cooling Systems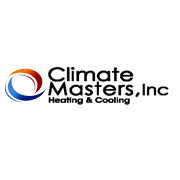 Our mini-split AC systems offer a ductless alternative to the larger structure of older central air systems that can be very efficient provided they are correctly installed. That said, you and other homeowners likely have many questions regarding the differences between HVAC units and their smaller counterparts.

Our team of seasoned and experienced technicians is here to help answer all of your questions surrounding mini-split systems. Our trained and knowledgeable professionals will ensure that we deliver and provide only the highest quality of service when it comes to HVAC units and the provision of advice for our customers who are considering less invasive home climate units.

Regardless of if you have had a mini-split system for several years or are thinking of getting one, we are here to assist you in any way.
Trusted Ductless Air Conditioner Installers Near You
Mini-split systems require a different installation and maintenance approach because they are a ductless alternative to the more traditional home cooling units. It is paramount to conduct proper research beforehand when looking for a qualified technician to service your team to ensure optimal functioning. Here are a few bits of information to keep in mind when looking at your local options:

Specific Knowledge- The unique design of the ductless systems requires the technician to be equally knowledgeable regarding the installation and maintenance of the units over the years. Do not assume that an average HVAC technician can adeptly assist you with them and make a point of asking how knowledgeable a potential contractor is regarding mini-split units.

Circulation Expertise- The components used in their unique design mean that the system will direct cooler air into your rooms instead of allowing it to disperse while traveling through ductworks. This necessitates that any professional hired to maintain them must have expertise in circulation tactics and will be able to plan an efficient flow of cool air while maximizing your climate control.

Transparent Pricing- These ductless systems are also ideal for households that are looking for more budget-friendly options instead of larger HVACs. That said, they can still end up costing you if not properly taken care of. When looking for a contractor, make sure to ask them for a detailed and transparent cost breakdown.
Need To Get Your Ductless Air Conditioning Installed? Call Today!
Our organization aims to provide you, our client, with an affordable solution perfect for your home heating and cooling needs. We pride ourselves on working our best to ensure all your needs and concerns are appropriately dealt with and resolved.

Our devotion to providing our clients with the best service and products possible makes us the only choice you should consider when looking for a ductless mini-split system for your home. Reach out and let us help you by making life a bit easier.
Climate Masters Heating and Cooling
8027 Big Bend Blvd, Webster Groves, MO 63119
314-968-8383