Sheet Metal Fabrications in Webster Groves MO | Call Today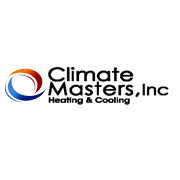 We have been proudly fabricating sheet metal in our city for decades, providing the best customer service and high-quality workmanship. We offer various excellent services to meet all your needs – from new custom air ducts to repairing existing ones with one of our exclusive fittings.
Custom ductwork is the best choice for any repair or installation service. When a trained specialist installs custom ducts, they create an environment that will benefit you in many ways! From improved air quality and better airflow efficiency to better support your HVAC system, it's easy to see how much our specialists are worth considering purchasing new equipment.
Find Custom Sheet Metal Fabrication Services Near Your Area
We are so proud of our custom sheet metal service! Homeowners who have trusted us with their home improvement projects love the results. Our process is simple: we design a solution for your problem, measure and cut to size all required pieces, assemble them on-site or in-store, depending on which delivers quicker turnaround time. It's always gratifying when customers tell about how they had no idea what kind of project was awaiting them until it was completed - that feeling you get from seeing something come together flawlessly makes everything worth it!
With the help of our professional team, you can rest assured that your entire home's ventilation is up to date. The expert service will create custom air ducts for a perfect fit and install them with care.
Looking For Sheet Metal Fabricators? Call Our Nearby Experts!
It is increasingly important to have a good ductwork system in place in any new construction area before you invest in an expensive heating or cooling system. It may seem counterintuitive, but this choice will save homeowners money on their energy bills and prevent them from having to replace one of these systems soon after installing it.
That's why we provide a free ductwork analysis with every service call. We have years of experience in this community and helped hundreds of customers improve their airflow, maximizing comfort at home or work.
Climate Masters Heating and Cooling
8027 Big Bend Blvd, Webster Groves, MO 63119
314-968-8383