Richmond Heights MO AC Installation | Trusted Cooling System Replacements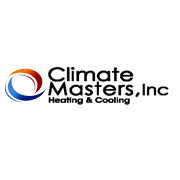 Summers in this area can be incredibly hot and oppressive. If you and your family struggle with the heat, you are likely to turn to your AC system for comfort. However, even the most expensive units on the market will eventually experience technical difficulties.
This is where we come in. Our technicians have been in the business for many years, making them the perfect crew for any job. No matter what may be preventing your AC system from providing you with cool air, we will have the problem resolved in no time at all.
Air Conditioner Installs and Replacements You Can Trust
Getting a new cooling unit is probably the best option if you've noticed two or three of these signs. Luckily, replacing your old air conditioning system doesn't have to be too difficult when you call us for the duty. To make sure your new AC is performing well, we recommend you choose our maintenance services. We can complete necessary work at affordable prices and with ease because of the experience in this field that our technicians have gained over time.
Are you still sceptical about getting a new system? Are there specific benefits that have made you unsure whether or not it's worth your money to upgrade? Let's take a dive into some of those perks.
1. Your air conditioner won't have to work as hard if it has a more efficient system. This will help you save money on your energy bills because the less power used, the lower they are.
2. Whether you're purchasing a new unit or have an existing one, today's cooling systems run much quieter than older units.
3. You'll get the most out of your sleep with this advanced air conditioner.
Your home's size is one of the most important factors when choosing a cooling system. Not having the right AC size can be extremely harmful to your home. For example, if it's too big, you'll lose a lot of efficiency and energy, while if it is small, barely anything will get cooled down in summer. This forces us to rely on our top-notch professionals who provide expertise and comfort indoors. We can help you choose your perfect solution, so don't hesitate to call us today.
Need Your Air Conditioning Installed or Replaced? Call Our Team!
After restoring your faulty unit, we highly recommend that you go about maintaining the system so that it does not require extensive repair again in the near future. For this reason, we will offer valuable advice on how to look after your system and prevent unnecessary breakdowns.
If we believe that your AC unit is unable to be repaired, we will provide you with a list of great replacements to consider. There are a number of benefits that come with replacing your faulty system:
Save money. In the long run, having an efficient system will save you money on your energy bill every month.
Enjoy peace and quiet. Modern units are generally much quieter than older systems.
You won't have to worry about constant breakdowns. By replacing your faulty unit, you will no longer have to worry about calling in an HVAC pro to restore any issues or problems.
Over the years, we have helped hundreds of homeowners restore their AC units. Fortunately, repairing or replacing your faulty unit does not have to be a hassle. If you give us a call, we will be on the job in no time at all.