University City MO AC Repair | Top Cooling Unit Maintenance Service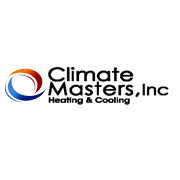 Losing air conditioning in the middle of the night may not be that stressful. However, as soon as the sun comes up, you and your family are likely to feel the effects of the blistering summer heat. Because of this, it is essential that you have a team of HVAC experts on your side in order to handle any issues that your system may encounter.
Our technicians genuinely care about your happiness and satisfaction. We have been in the business for years and have helped hundreds of homeowners with all their HVAC needs. For this reason, we are the obvious choice when it comes to proper AC maintenance and servicing.
AC Maintenance and Tune-Ups | Keep The Cool Going Strong
There is a massive difference in the quality of work provided by the different HVAC companies. Unlike most companies, we will not leave a job unless we are fully confident that you and your family are satisfied. Whether that means restoring a faulty unit or making a replacement - we will have you covered.
At our company, our process is very simple. Before making any changes to your unit, we ensure that we know exactly what the problem is and what has caused it. Once we have gotten to the bottom of the issue, our technicians will make the necessary adjustments.
If you are searching for a team of honest and trustworthy HVAC experts, look no further than us. With plenty of experience behind our name, we are fully confident that we will be able to handle any problem that you may throw at us.
Don't Lose Your Cool | Call For AC Repairs
Instead of letting the heat get the better of you, give us a call today! We will be on the job as soon as possible in order to restore you and your family's comfort and peace of mind. We genuinely care about your satisfaction and happiness, making us the perfect HVAC team for any job.