Furnace Repair Webster Groves MO | Top Maintenance Experts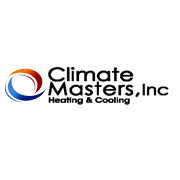 In the winter months, temperatures can drop quickly. While this is usually a welcome sight for many people in our city, it means that your heating system has to work much extra hard during these colder days. Unfortunately, though, if you're experiencing problems with your furnace, then we have some good news. We offer round-the-clock emergency repair services throughout the locations where we operate. You'll be back up and running again before long.
Heater Installation and Maintenance Services Near You
No heating system is immune to breakdowns, so you rely on your unit when the temperature drops. Unfortunately, it doesn't matter how new or old your furnace maybe because they all can fail at some point throughout its lifetime.
This is the primary reason you need experts like us by your side to fix problems with heaters. We have a team that works efficiently together so that service calls run smoothly without delay. Do not worry about quality workmanship. With due diligence, we service all kinds of appliances. Our skilled employees make sure they do their job right, leaving you satisfied knowing there isn't any other company out there that's better equipped than ours.
Need Your Furnace Installed or Fixed? Call Our Nearby Experts!
It goes without saying that if your heating system breaks, you shouldn't wait to fix it. Delaying a repair can cause even small issues to grow into major problems and lead to serious catastrophes later on.
There are several warning signs that your heating system is in need of repair. Look for these and other indicators:
1. Your energy bills are much higher than usual
2. While some rooms in your home are too hot, others could be considered "too cold.".
3. Your furnace is making lots of noise, and you're not sure why
4. Your home isn't staying at the right temperature.
5. The system is blowing cool air through your vents.
6. The dry air and dust around your home begin to emerge more.
We want you to understand that our technicians are the best in town when it comes down to heating repair services for your home comfort or business needs. We have been in this line for many years now. And we won't leave any issue unresolved nor uncomfortable. Our team will address it swiftly yet reliability restoring both operation & peace-of-mind rapidly while ensuring quality workmanship that is always top-notch every time at record speed.
Climate Masters Heating and Cooling
8027 Big Bend Blvd, Webster Groves, MO 63119
314-968-8383